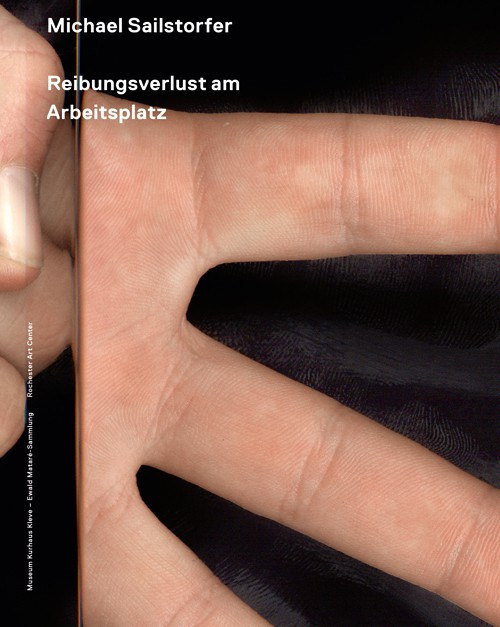 Reibungsverlust am Arbeitsplatz
The installations of Michael Sailstorfer (b. Velden/Vils, Germany, 1979; lives and works in Berlin) operate in the tradition of Marcel Duchamp and Joseph Beuys and continually test the limits of sculpture. The artist uses banal and everyday materials and objects – from honeydew melons to police cars – and arranges them in playful and entertaining new combinations. His reconstructed sculptures and expansive installations extend beyond the confines of visual perception; many even encourage the viewer to approach them through the sense of smell. The artist thus endows his works with messages that imply a critique of society; their central concern is the individual and his human and often all too human needs and desires.
The richly illustrated publication charts a compelling course through the labyrinth of questions Sailstorfer has explored with the means of sculpture between 2000 and 2014. With a preface by Harald Kunde and Shannon Fitzgerald, an interview by Melanie Bono, essays by Kris Douglas and Susanne Figner, as well as a dictionary of materials by Kito Nedo.